Clergy & Staff
Get to know the clergy and staff here at St. Margaret's!
The Very Rev. Tommy Dillon II
Rector
The Rev. Ronald Whitmer
Rector Emeritus and Assisting Priest
The Very Rev. Tommy Dillon II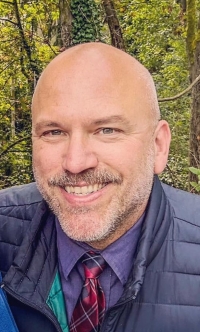 Rector
A Baton Rouge native, Fr. Tommy Dillon graduated from Louisiana State University with a dual degree in Religious Studies and Anthropology. He then received a Master of Divinity from Yale University; and Diploma in Anglican Studies from Berkeley Divinity School (affiliate of Yale). Fr Tommy moved to New York City to attend The General Theological Seminary, where he received a Master of Sacred Theology where he specialized in Anglican Liturgy. He was ordained deacon and priest at St. Luke's Baton Rouge and served as Vicar of St. Augustine's in Central City, LA for five years before serving 11 years on the West Coast as Rector of St. Aidan's, San Francisco and Grace Church in Bainbridge Island, WA. He was called as Rector of St. Margaret's in September of 2016.

Tommy has over 22 years of experience as a parish pastor, including responsibility for pastoral care, program development, stewardship, and administration. During that time, Tommy became a leader in community engagement. He has a passion for helping people take ministry and spirit beyond the church walls and embrace new ways of being the church in a changing world.
Before moving to the West Coast, Tommy was the first Director of Prisoner Aftercare Services for the National Volunteers of America. Previously he worked with the Volunteer of America of Greater Baton Rouge for seven years in Mental Health and Homeless Services. He also served as Co-chair for Undoing Racism in the Diocese of Louisiana.
In the Diocese of California, Tommy served as a member of the Diocesan Executive Council, Diocesan Disaster Preparedness Coordinator, Nave Chaplain at Grace Cathedral, and a Spiritual Director for Cursillo. He also served as chaplain to the Diocesan Altar Guild, as a board member for Sojourn Chaplaincy at San Francisco General Hospital, and as chair of the Episcopal Bay Area Salvadoran Coalition.

In the Episcopal Diocese of Louisiana, Tommy is Dean of the Baton Rouge Deanery, which is comprised of eighteen congregations and institutions in the Baton Rouge area, is the former chair of the Stewardship Working Group, is co-leader of the Transitions in Progress group (TIP) for newly ordained and new clergy in the diocese, Diocesan representative for Together Baton Rouge/Louisiana, Co-creator and co-leader of Inclusive Louisiana (LGBTQ+ Ministry in the Diocese of Louisiana), volunteer prison chaplain for the Episcopal Ministry at Angola Prison, and is a Clergy Deputy for the General Convention of the Episcopal Church.

Tommy serves on the Boards of the Wild Goose Festival and the General Theological Seminary as Secretary and is a frequent retreat leader, pilgrimage planner, and an instructor of liturgy.
In Tommy's world, there is no such thing as the "outcast and the stranger." His work with newly-released prisoners, with people suffering mental illness and homelessness, and with Hurricane Katrina survivors gave him a fearless compassion for human need. During his time in ministry, parish food bank and elder ministries flourished; Diocesan, parish, and neighborhood Disaster Preparedness groups formed; and connections in El Salvador were created through the Anglican Church of El Salvador and Cristosal, a Human Rights organization located in El Salvador.
Collaborating to create beautiful liturgy feeds his soul. Good food, water aerobics, good friends, and road trips with his Whippet pal Josh reveal the Holy in the everyday world.
The Rev. Ronald Whitmer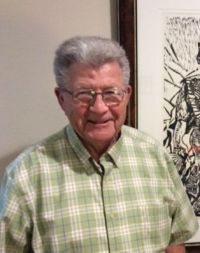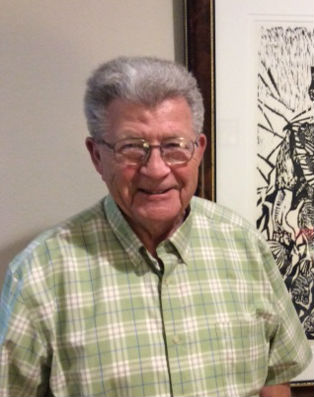 Rector Emeritus and Assisting Priest
Marti and I returned to The Diocese of Louisiana and St. Margarets in the Fall of 2011. We had moved to Omaha, NE, following Katrina in Oct. 2005. I had said to friends, "Rhubarb was calling me home." For those not acquainted with this plant, it grows best north of an imaginary line running across the middle of Missouri.* What a delicacy this is when turned into a Rhubarb Custard pie! Also, we have a son, Robert and his wife Mary and two grandchildren in Omaha that were part of the drawing card to return north. I'd grown up in Iowa and Marti in North Dakota.
In the summer of 2011, Peggy, our youngest daughter, her husband Kyle, and their two little ones, Zachary and Hanna came to visit us in Omaha. Zachary, well settled into his Granny's lap, looked into her eyes and said in a most plaintive voice, "Granny, too far!, TOO FAR! Two of our daughters married Louisiana boys. They don't move. "Tugs," two daughters and their husbands and four grandchildren drew us back to Louisiana.
We returned to St. Margarets where I'd been rector, 1986-1989. In the fall of 1989, I introduced an experimental academically based service learning project to LSU and Southern. It was accepted by the two universities the following Spring. A large number of community service agencies provided placement for the students. It became operational in the fall of 1990. I designed and coordinated the program known as "PULSE of Louisiana," a 501(c)3 organization, for the next five years. The project was based on the PULSE curriculum of Boston College. The aim was to provide a way to deepen not only understanding and caring, but to experience in the process, that we are drawn to be a community whole.
Formal / Informal Education:
Graduate of public schools, Muscatine, Iowa; Grinnell College, B.A.; Episcopal Theological School, Cambridge, MA, B.D.; ordained a priest in the Diocese of Iowa, January 1, 1966; annual attendee of the Bernard Lonergan Workshops, Boston College, 1976-1985; 1998. I am an avid reader of the writings of Bernard Lonergan, S.J.; David Ford, Oliver O'Donovan, Richard Rohr and other contemplatives. I have had a life-long interest in wanting to understand what is going on, wanting to see the connections, "distinctions without loss of relation," and in so doing discovering how we can be a community whole, experiencing in the flesh, the nearness "on earth as it is in heaven."
________________
* Since returning I discovered at the Old Farmers Store in Gonzales that there is a variety of Rhubarb, "Victoria," that does grow in the South. Two years ago I planted it here in our garden. I'm happy to report it's doing very well. Unfortunately it takes 3 years before you can harvest it. I'm eagerly awaiting spring 2018, and Rhubarb Custard Pie! "3" years? Where have I heard that number before?
Brittany Zimmerman
Senior Warden
Monica Lewis
Children, Youth, and Family Ministries Consultant
Mona Sevilla
Parish Bookepper
Les Mut
Verger and Outreach Coordinator
Jay Weber
Secretary & Adult Faith Formation
Brittany Zimmerman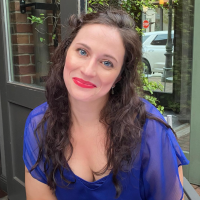 Senior Warden
Susan Rains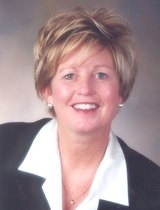 Junior Warden
Maria Curry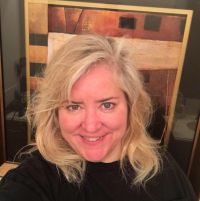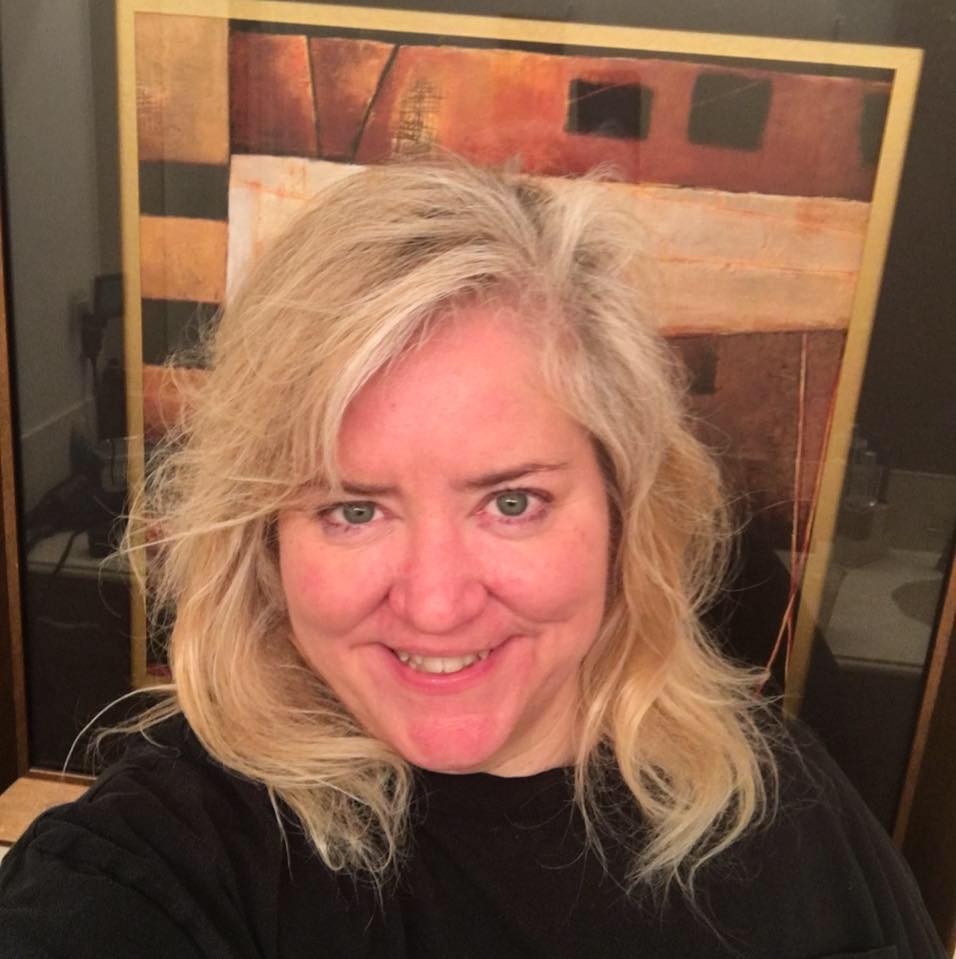 Choir Master
MARIA C CURRY is a native of Carthage, Missouri. She is a pianist, soloist, collaborative artist and poet. Maria has played principal trombone for the Southwest Missouri Orchestra, SE Kansas Symphony and numerous jazz ensembles, bands, & chamber groups.She has traveled the United States performing in solo concerts as a religious singer song writer, has been a frequent artist, spiritual team leader, and teacher for the YMCA of the USA Leadership Training Schools and camps, has produced several recordings with Spirit's Call, New Jerusalem, and The Precious Moments Singers. Her self released album called Brand New Day debuted in 1996 and her long awaited second project of original music is underway entitled Maria Project 20.
Maria has been a church musician since age 11, a program coordinator, tennis pro, and recreation instructor for the City of Joplin, MO, taught both public and private school at the high school, middle school, & elementary levels, has served in various civic organizations such as the PSU Axe Library Board, the Joplin Substance Advisory Street Smart Board, and was a teacher for the the highly successful Park Academy At Risk Program. She enjoys events at Coyote Moon, Hope Keepers of Baton Rouge, has led numerous VBS and summer camps across the country, participates in SPIN (Serving People In Need) under the I-10 Mississippi River Overpass which offers food, clothing, personal items, and spiritual assistance to the homeless and less fortunate of the Greater Baton Rouge area, has sung compline services at St. James Episcopal Church, Baton Rouge, and led contemporary music services for Trinity Episcopal Church, Baton Rouge. Maria is the Director of Music at St. Margaret's Episcopal Church in Baton Rouge, LA.
Honors and awards include the Ronald Brothers Pianist Award for the Southern Region of National Association of Teachers of Singing, Outstanding Music Student Award at MSSU, Outstanding Musician Award at William Jewel College, and the Excellence of Professional Service Award for the Graduate Student Association, Pittsburg State University. She is a member of Phi Kappa Lambda, Sigma Alpha Iota, Omicron Delta Kappa, Kappa Delta Pi, and Phi Kappa Phi. Degrees include BA, Piano Performance, BS, Vocal/Instrumental K-12 Music Education both from MSSU, Joplin, MO and Master of Music in Theory and Composition from PSU, Pittsburg, KS.
Maria enjoys playing the drums, trumpet, bass, and is also learning guitar.She is an active distance swimmer, accomplished tennis player, loves biking, and general fitness. Maria plays for the Baton Rouge Music Club Chorus, is a freelance pianist at LSU, has played for the New Orleans Gay Men's Chorus, and teaches private piano and voice. She is active in musical theater, classical endeavors, and choral events. She also loves knock knock jokes, is an avid face-booker, tweeter, & you-tuber. She is currently enrolled in
Education for Ministry, a unique four-year distance learning certificate program in theological education based upon small-group study and practice. Continuing studies in music academia are a possibility yet writing new music and sharing songs through passionate expression is essential.
Monica Lewis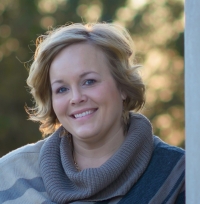 Children, Youth, and Family Ministries Consultant
Monica Lewis is a consultant and is working with St Margaret's Children, Youth and Family Ministries. Since 2000, Monica has served in a variety of roles in both small and large churches, and understands the unique opportunities each setting brings. She has a passion for setting up systems that help to equip people in relationship and mission. Monica believes that churches are always changing and with the correct structures in place, ministry will continue to flourish and new possibilities emerge during moments of transition. Monica earned a B.A. in Sociology from the University of Colorado at Boulder and a Master of Divinity degree from Louisville Presbyterian Theological Seminary. She is an ordained minister in the Christian Church (Disciples of Christ). Monica lives in the Kansas City area with her minister spouse, their two children (for whom they try every day to create normal lives as a double preachers' kids) and their dog, Princess Leia (who likes long walks, terrorizing rabbits, and cleaning up after meals).
Mona Sevilla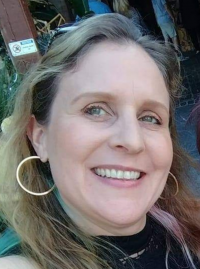 Parish Bookepper
Mona Sevilla has lived in Baton Rouge since 1997. She started her bookkeeping firm (Number Crunchers, LLC) in 2008, and works with several small and mid-size companies in the surrounding area. Mona has a degree in philosophy from LSU.
Mona enjoys spending time with her two children, two granddaughters, and her little dog, Tucker. She also enjoys traveling, yoga/meditation, and live music.
Les Mut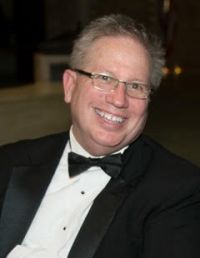 Verger and Outreach Coordinator
Jay Weber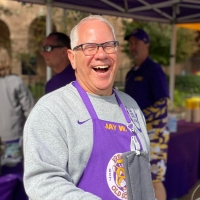 Secretary & Adult Faith Formation
E-Newsletters
Newsletter Sign-up Missed an E-News? Visit the Newsletter Archive to find any information you have missed or would like to view again!
Read More